Sustainability
MilDef's sustainability work shall be conducted from multiple perspectives, considering Environmental, Social and Governance aspects, in short ESG. MilDef strives to maintain a good ESG balance.. This is considered crucial to meeting the needs of the present without jeopardizing the ability of future generations to meet their needs. MilDef strives to operate in compliance with mandatory requirements, such as applicable laws and regulations, applicable organizational and industry standards, contractual requirements and any codes of conduct. MilDef strives to maintain a sustainable strategy to ensure responsible investment.


ESG Risk rating
I order to drive our ESG performance forwards and and know where to point our efforts we used Sustainalytics, a Morningstar company, to provide an ESG Risk Rating Report.


About Sustainalytics: " Sustainalytics' ESG Risk Ratings measure a company's exposure to industry-specific material ESG risks and how well a company is managing those risks. This multi-dimensional way of measuring ESG risk combines the concepts of management and exposure to arrive at an absolute assessment of ESG risk"

UN:s Global Compact (UNGC)
UNGC was initiated by the UN to encourage businesses to align their strategies and operations with ten universal principles building on UN conventions in the fields of human rights, labour standards, environment and anti-corruption.
MilDef became a signatory to the UN Global Compact in 2021.
CEO Letter of Committment
MilDef UNGC Profile

Environmental sustainability
The overall ambition within environmental responsibility is to protect the environment by actively reducing the environmental impact of MilDef and its customers and by reducing our consumption of resources – both with regard to activities conducted under MilDef's own auspices, as well as those of suppliers. MilDef is committed to protecting the environment, preventing pollution and meeting legal and other requirements. MilDef's operations can affect the environment and the company has implemented a solution for visualizing and managing environmental aspects that is built into the overall management system. Each aspect is assessed in accordance with a model that takes the environmental impact into account. The aspects that rank highest are referred to as significant aspects. All significant aspects are analyzed to determine a measure for eliminating or reducing the impact. Depending on the severity of the aspect, focus areas are defined and targets are set. The list of aspects and their effects are reviewed on an ongoing basis in the event of any major changes, as well as annually, both at company and Group levels.
Responsible production
MilDef produces and sells electronics and, from an environmental perspective, sustainability is taken into account throughout the life cycle of the product. The products are intended to have a long service life and can be disassembled easily for reuse or recycling on reaching the end of their useful lives. To reduce the impact of product transport, MilDef strives to fill the capacity of its transports to a high level, with delivery dates being coordinated and the density of deliveries being increased by means of compact packaging. MilDef applies strict procedures for the handling of chemicals and strives to use only environmentally friendly alternatives. Where this is not possible, only chemicals classified as being of low risk to the environment are used. MilDef strives to support and uphold the work towards environmental sustainability through responsible production. Through "El-kretsen", MilDef recycles its electronic products each year to comply with Swedish Legislation (SFS 2022:1276, Producers responsibility for electrical equipment).
MilDef's supply chain is also assessed and reviewed regularly to ensure that suppliers also comply with the company's strict environmental requirements. MilDef has developed a Code of Conduct for Suppliers detailing MilDef's commercial, social and environmental requirements and that MilDef's suppliers are expected to follow.
Social sustainability
MilDef is committed to the continuous development of the work environment and social sustainability and fosters a positive culture in the work environment. The overarching ambition is to work for a better society by being a responsible and respectful employer and, in accordance with our Code of Conduct, by furthering social progress in the geographies in which we operate. Through the MilDef Charity Foundation, which was established in 2014 with the aim of providing financial support to challenged and vulnerable groups, significant sums are donated to charity each year. MilDef Charity Foundation strives to contribute to a better tomorrow for vulnerable people. The objective is to donate an amount corresponding to at least 50% of MilDef Group AB's annual allocation and full transparency is applied regarding donation recipients, who are presented on MilDef's website. The foundation is led by a board that meets regularly to advance the work and to make decisions regarding the applications received as well as the board's own proposals. In 2021, donations we made to childhood cancer research and youth sports, with a focus on young people in vulnerable situations. In February 2022, SEK 200,000 was donated to the victims of the war in Ukraine, via the Red Cross and UNHCR.
Business sustainability
The overall ambition is to achieve long-term business sustainability by striving for stable and profitable progress over time and by applying good business practice. MilDef values, ethics and morals are embraced and at all levels of the company; all employees treat each other with the utmost respect. Customers and other stakeholders should also be met with the utmost respect and service. Pledges and agreements shall be honored. Through long-term relationships with customers and suppliers, conditions are created to spread MilDef's sustainability work.
To strengthen this approach, the MilDef Group has adopted a set of principles inspired by the UN Global Compact in the form of a Code of Conduct. The Code of Conduct applies to all companies in the Group.
A framework for so-called KYC (know your customer, or customer knowledge controls) is used to ensure that those with whom MilDef chooses to do business meet the requirements that exist from both regulatory and ethical perspectives. With a restrictive approach to the export of technological products to countries outside MilDef's priority markets, a business sustainability that extends into other important areas for society is maintained. MilDef chooses to decline business with nations where EU or the UN has imposed sanctions, regardless of whether those sanctions impose regulatory restrictions on exports.

Policy portfolio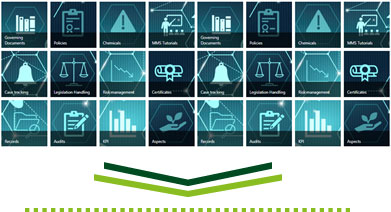 To ensure that MilDef complies with applicable laws and that MilDef's values and ways of working are valid throughout the entire organization, MilDef has developed a set of Policies.
The Group Policy Portfolio shall include, but not be limited to, the following key areas:
Certifications and regulatory compliance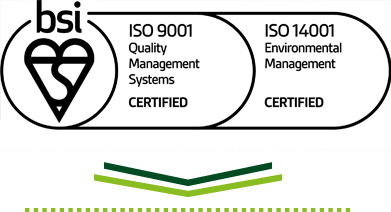 ISO 9001:2015 Quality, certified since 2002

ISO 14001:2015 Environmental certified since 2009

ISO 45001:2018, Occupational Health and Safetycertification since 2021

EC 428/2009 regulatory framework for dual-use items (subset of products)
Any of our products can be returned to our headquarters in Sweden when obsolete.

Corporate culture and values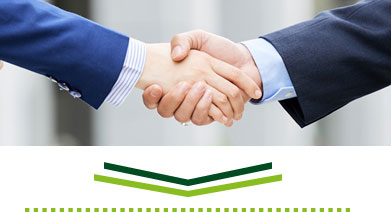 We choose to be selective in terms of the countries with which we do business.

Companies and authorities within the EU.

Companies and authorities in selected NATO countries.

No business with countries where there are sanctions from the EU or the UN A corporate culture based on trust, professionalism and integrity.

We train our employees from their first day of employment in terms of "ethical business".