World-leading tactical IT
MilDef produces and delivers tactical IT consisting of hardware, software and services to security and defense customers. We are headquartered in Helsingborg, Sweden, where functions such as product development and corporate services are located. MilDef has subsidiaries in Sweden, Finland, Norway, Denmark, the UK and the US, with direct sales and sales through partner networks to over 30 countries.
MilDef's largest geographic markets are Europe and North America. Since its inception in 1997, the company has evolved from being a distributor of rugged laptops and tablets to a product company with a focus on proprietary products and related services. With organic and acquisition-driven growth, the business has expanded from Sweden to the rest of the Nordic region, the US, the UK, and through partner networks in several other countries, mainly within the EU. Customers are predominantly defense-related, but growth also occurs in areas such as health (medical applications in demanding environments), industrial (control of drones) and essential infrastructure (police, security services, etc). Common to all types of customers is the need for tactical IT, in order to carry out modern operations in demanding environments.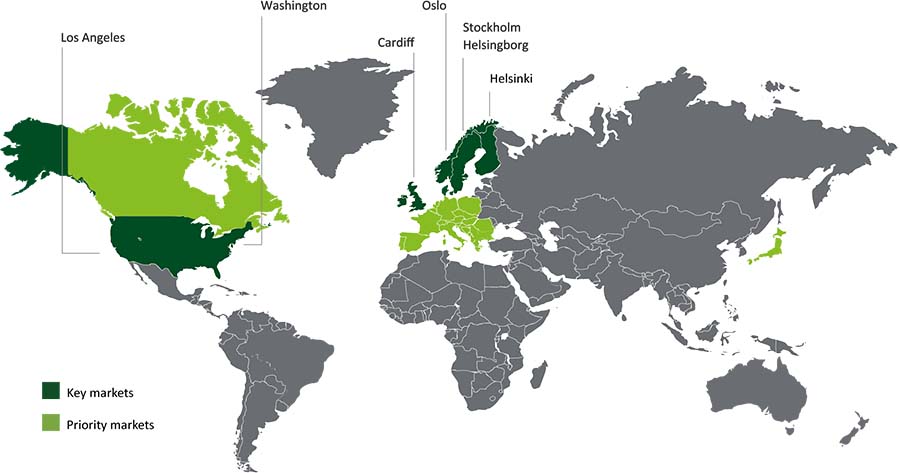 Update 2022-09-12: With the acquisition of Handheld Group AB, MilDef is now represented also in Australia, Germany, Italy, Switzerland and The Netherlands.